This article will be updated as I continue playing and finish my quest to catch up to patch 3.3 from pre-Heavnsward release.
A Fresh Re-Introduction for Final Fantasy 14: A Realm Reborn
This article will be updated as I continue playing and finish my quest to catch up to patch 3.3 from pre-Heavnsward release.
To Battle!
Square Enix
With Patch 3.3 coming to Final Fantasy: XIV A Realm Reborn (FFXIV), I decided to take a break from stressing out over Game of Thrones and playing Overwatch to re-activate my account. I've had a piece of me missing an online community where I can log in, talk to guild mates, run quests and dungeons and be satisfied. So far, FFXIV has been that cure. With the market flooded with new MMOs, especially sandbox styles, there was a desire to fall into a well-polished game that had a great story.
Logging back in was a little over whelming at first. I hadn't really been on since I hit level 50 and got my Relic (the end game weapon for your class), so I had no real clear path to begin on. But thankfully, my quest log was full, FFXIV had a helpful suggestion quest box to guide me, and most importantly my Free Company mates welcomed me back with open arms and an attitude of wanting to help me. Shout out to High Society on Balmung, you guys are great.
After taking a minute to remember all my hot keys, my companion, collect my veteran rewards (390 days), I started down the path to finish the Ishguard quest line and finally finish the pre-Heavensward quest lines.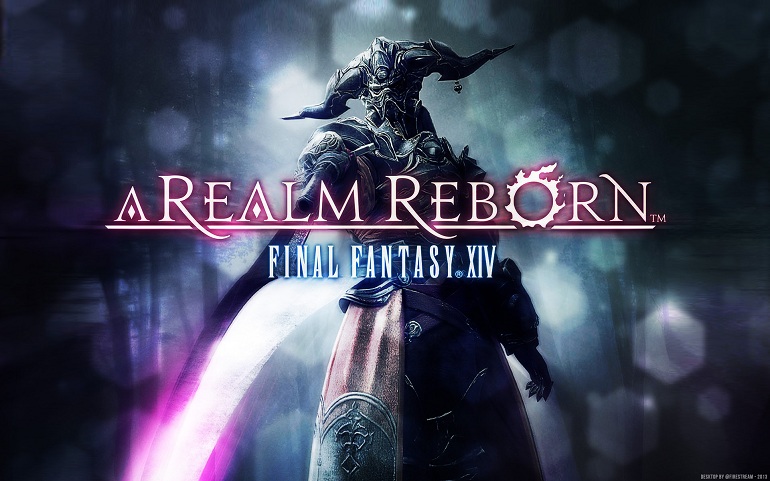 One thing I missed about the game from the start was the story. I was entrenched and grabbed by the writer's ability to tell such a great story, having voice actors, and all while having me run around Mohr Dhona. There is no dull story line, you are given cut scenes with mysterious figures who show up throughout the story, and never given a areal clue who anyone is. This not only adds an element of suspense, but also a touch of mystery, which is really missing from a lot of games these days. Final Fantasy is doing a great job with keep stories fresh, not recycling or being stuck in a cycle of just retelling the same story.
With everything being fresh and new to me, I took the opportunity to go back to Limsa Lominsa and explore the new housing opportunities that were popping up. I've only seen housing done correctly in one other game before, Everquest 2 (EQ2). EQ2 had the best system hands down. You could set up portals to zones, have workbenches for your crafting, and all while being able to really decorate and customize your guild hall. This is something FFXIV must have taken note from and then expand on it, and so far they have done a great job doing it. Free Company leaders have the option of assigning house roles to each member if they please, and this even extends to garden duties or decorations. This not only added a new way to customize the game to fit your needs, but it also adds a new way economic method to the game with furniture creation.
If you are looking for a game that grabs your attention with an amazing story, gives you the ability to play any class you want, and has all the elements of an A rating MMO, then pick this up. And if you are a Final Fantasy fan, there will be characters that pop up, who really, show up in every Final Fantasy game. Oh ya, did I mention this game looks great? Check out the slide show.