In FFXIV the only real things that differentiate a raid from a dungeon is: how hard you're being hit by damage, and how much damage you're expected to put out
Elysium FFXIV/Lucrezia didn't need any prior knowledge to pass Alex Savages
Some people can learn raid mechanics faster than others can learn dungeon mechanics. Elysium/Lucrezia didn't need any prior knowledge to pass Alex Savages. Every single world first video has some kind of mistake or unintentional death that occurs, so runs weren't perfect. I fail to see where you are drawing these comparisons from, and how this is any different from a dungeon, using this analysis as basis for argument.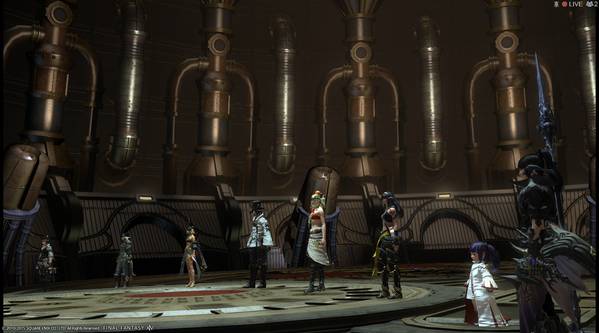 In FFXIV the only real things that differentiate a raid from a dungeon is: how hard you're being hit by damage, and how much damage you're expected to put out. We don't have winding paths or special objectives. We get dropped in front of a house-sized boss and are told to kill it for the majority of the floors/turns. Or we ride an elevator to the boss. Or we jump around to get to it. If you aren't mitigating/healing through damage well enough, or are not putting out as much damage as you should be, chances are you will fail. You can "not" mitigate anything in a dungeon and probably be fine as long as your healer doesn't afk. You can perform a subpar rotation and lose hundreds of DPS because of it, but that won't cause you to die in most dungeons.
And to Ayerinn: The only thing that matters is SE calls them Raids so that's what we have. You can subjectively disagree with the format/execution SE has adopted for its raiding content but to outright dismiss their content as "not raid" is ridiculous. I'm not sure which MMO has you jaded into believing raid content can only be done 1 certain way but here, SE chose the latter:
raid
Often used with mmorpgs. It involves players banding together to succeed at a common goal- such as taking over territory, killing an opposing faction, or most commonly killing big scary internet monsters that drop coveted items.
It can be used as a noun or verb, noun referring a specific event, and in verbage, the act of embarking on that event.
A: We've scheduled a Black Temple raid tonight. You coming?
B: I can't raid, I gotta get laid!
A: No epix or dkp for you!