Welcome to Heavensward! Here we figure out all the new things, let the research begin (but please do enjoy the game first OK?)
Final Fantasy XIV: Let's talk about Hunts
Welcome to Heavensward! Here we figure out all the new things, let the research begin (but please do enjoy the game first OK?)
First of all, B and A ranks seem to operate on the same as before, simply timers. I have found nothing to suggest otherwise, they were all up in all the zones when servers were available. It's just a matter of killing them over and over till we find their minimum and maximum times, these things are not visible in the game. S ranks are as usual with large information dumps on how to spawn them.
Coerthas Western Highlands
Rank B: Alteci
Rank B: Kreutzet
Rank A: Mirka
Rank A: Lyuba
Rank S: Kaiser Behemoth
Hint: "No doubt you've heard of the behemoths, those monstrous beasts that have been a bane on Coerthas ever since the Calamity. Adventurers like you have faced them in battle countless times, and have been meeting with more and more success of late.
However, there is one among their number that has always made good its escape, even when gravely wounded by the swords and spells of myriad adventurers. Due to its giant size and superior strength, it has become known as the king of the behemoths.
They say that this kaiser behemoth, whose body is crisscrossed with the scars of a thousand battles, seeks any opportunity to avenge itself on the adventurers who defeated its brothers. If you value your life, I'd avoid doing anything to arouse its ire."
The Dravanian Forelands
Rank B: Gnath Cometdrone
Rank B: Thextera
Rank A: Pylraster
Rank A: Lord of the Wyverns
Rank S: Senmurv
Hint: "'Ave ye ever set yer eyes on a griffin, Player? They're 'alf eagle, 'alf lion, an' all 'unter. Just like a chocobo trapper, they stalk their prey from the shadows─or in their case the clouds─waitin' fer the perfect time to strike.
The chocobo 'unters o' Tailfeather've got a certain credo about pickin' when to spring the trap─"'unt the 'unter," they say. Whatever quarry yer after, ye stand a better chance o' catchin' it unawares if it's busy tryin' to catch its own prey.
Seems it's a motto ol' Senmurv's taken to 'eart. Whenever a group of 'ungry beasts 'eads out on the 'unt, the king o' the griffins'll swoop down from the sky an' carry off as many as 'is beak'll 'old."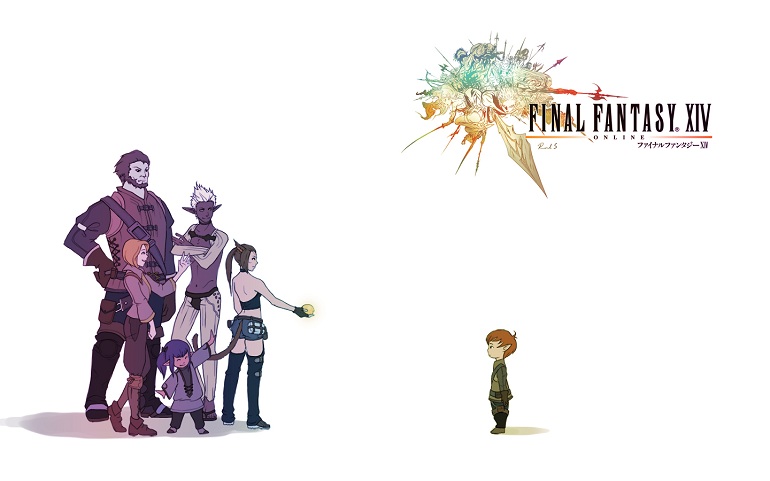 The Dravanian Hinterlands
Rank B: Pterygotus
Rank B: Gigantopithecus
Rank A: Slipkinx Steeljoints
Rank A: Stolas
Rank S: The Pale Rider
Hint: "Another request sent by a Sharlayan scholar from the safety of his homeland. The fellow's uncovered an ancient prophecy, saying that in the end of days, a deathly knight will rise from the grave and bring death and destruction to Dravania atop an ashen steed.
If the scholar is right, and this "end of days" does indeed refer to the Seventh Umbral Calamity, then this supernatural horseman should already be among us, but I don't see any death and destruction around here. Well, no more than normal, anyway...
Honestly, I think it's all a pile of chocobo plop. There was an adventurer passed through the other day, said she'd seen a headless horseman out in the hinterlands when she was hunting for treasure...but believe you me, you can trust those looters as far as you can throw them!"
The Sea of Clouds
Rank B: Squonk
Rank B: Sanu Vali of Dancing Wings
Rank A: Enkelados
Rank A: Sisiutl
Rank S: Bird of Paradise
Hint: "The cool air and gentle breezes of the Sea of Clouds attract a wide variety of cloudkin, from the scaled to the furred to the feathered.
Among the latter, there is one as revered for its breathtaking beauty as it is feared for its insatiable thirst for blood─the fabled Bird of Paradise.
There is nothing that it loves more than to feast on living flesh. The moment it hears the plaintive cries of a wounded animal, it will swoop down from the skies with talons bared, drool dripping from its beak. Something to bear in mind should you wish to hunt for the bird yourself..."
The Churning Mists
Rank B: Scitalis
Rank B: The Scarecrow
Rank A: Bune
Rank A: Agathos
Rank S: Gandarewa
Hint: "It isn't only the dragons who have brought heretics into our midst, you know. Five hundred years ago, another heretical sect gained traction among the smallfolk of Ishgard.
The heathens adopted the customs of the Near East, bathing themselves in perfumes brewed from strange flowers and forging idols from rare metals that they used in their bizarre and unholy rites.
Naturally, the Temple Knights were quick to clamp down on the sect's activities. Its leader, a peasant who styled himself the great guru Gandarewa, fled to the next holiest place he knew─the sacred mountain of Dravania. There he supped on the blood of a dragon, and was forever changed..."
Azys Lla
Rank B: Lycidas
Rank B: Omni
Rank A: Campacti
Rank A: Stench Blossom
Rank S: Leucrotta
Hint: "The southern continent of Meracydia was a land of dragons. The monsters came in all shapes and sizes, each species evolving to fit into its own particular habitat.
Take the coeurl dragon─a beast that made its home in the Meracydian jungles. It started off as a dragon like any other, but over time it lost its wings, being next to useless in the thick brush, and gained the flexible body and muscular limbs of a coeurl.
They were fierce hunters and scavengers, driven into a feeding frenzy the moment they caught scent of beast blood. The merchant who posted the bill reckons one of these beasts, a coeurl dragon by the name of Leucrotta, is up in the clouds right now, living on an abandoned Allagan island."