Final Fantasy XIV Patch 3.01 will introduce the new raid dungeon Alexander: Gordias along with several adjustments to job actions, and address several known issues.Final Fantasy XIV Patch 3.01 How Best to Use the New Ninja Skills
Final Fantasy XIV Patch 3.01 How Best to Use the New Ninja Skills
Final Fantasy XIV Patch 3.01 will introduce the new raid dungeon Alexander: Gordias along with several adjustments to job actions, and address several known issues.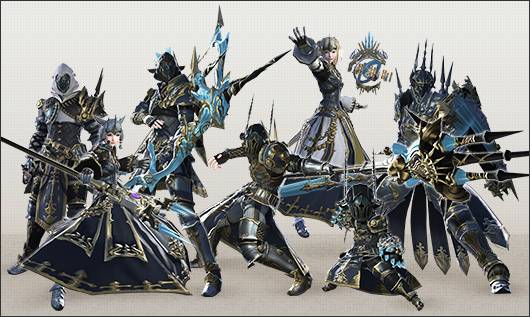 It feels great to be back in the community that I love as I've returned for Final Fantasy XIV Heavensward!
Off the top of my head and admittedly loose knowledge of Ninja:
Smokescreen: Throw this on your healer(s) from time to time. Especially in 4-mans they're the most in danger if they accidentally rip hate off the tank, and yes, some tanks are really bad at AoE and your healers will love you for this.
Armor Crush: Use this if Huton is below 40s remaining instead of the alternative.Use it by replacing an aeolian edge in your rotation with armor crush when your Huton buff is below 40. I typically use it between 40 - 24 seconds window or when an mob is about to die.Shadowwalker: Throw it on your tank when available to help maintain aggro. Do not use this recklessly in any content that mandates a tank swap however.
Duality: I would assume you combine this with your highest potency weaponskills, but depending on where you are in your rotation it might be more effective to use it on any of your combo finishers instead of saving it for a specific one because of downtime. Not sure.
Dream Within A Dream: I don't know if this animation locks you, but I'm pretty sure you use it whenever it's off cooldown and your buffs up are. If it does animation lock you just be a bit more cautious to ensure you're not about to get wasted for it.
Shadow walker transfers 80% of the hate you generate after the cast to whichever target you select. You can use it before the pull to insure you don't rip aggro or to send a mob back over to the tank.