While it is both an MMO and a Final Fantasy XIV game, the game sometimes still feels too robotic for what it is. There's something kind of immersion-breaking about dungeons
I'd just like to see more WASD/L-Thumbstick action in FFXIV
I'd just like to see more WASD/L-Thumbstick action in general. Or at the very least I'd like to see the devs explore new formats of instances a bit more.
While it is both an MMO and a Final Fantasy XIV game, the game sometimes still feels too robotic for what it is. There's something kind of immersion-breaking about dungeons, like every beast-tribe was given the same manual and built their lair around a Trash>Boss>Trash>Boss>Trash>Boss>Exit template. It's not so much that I want dungeons to change their ordering, but more like I want different categories of challenges to be expanded upon. More Steps of Faith-likes or territory-style objective.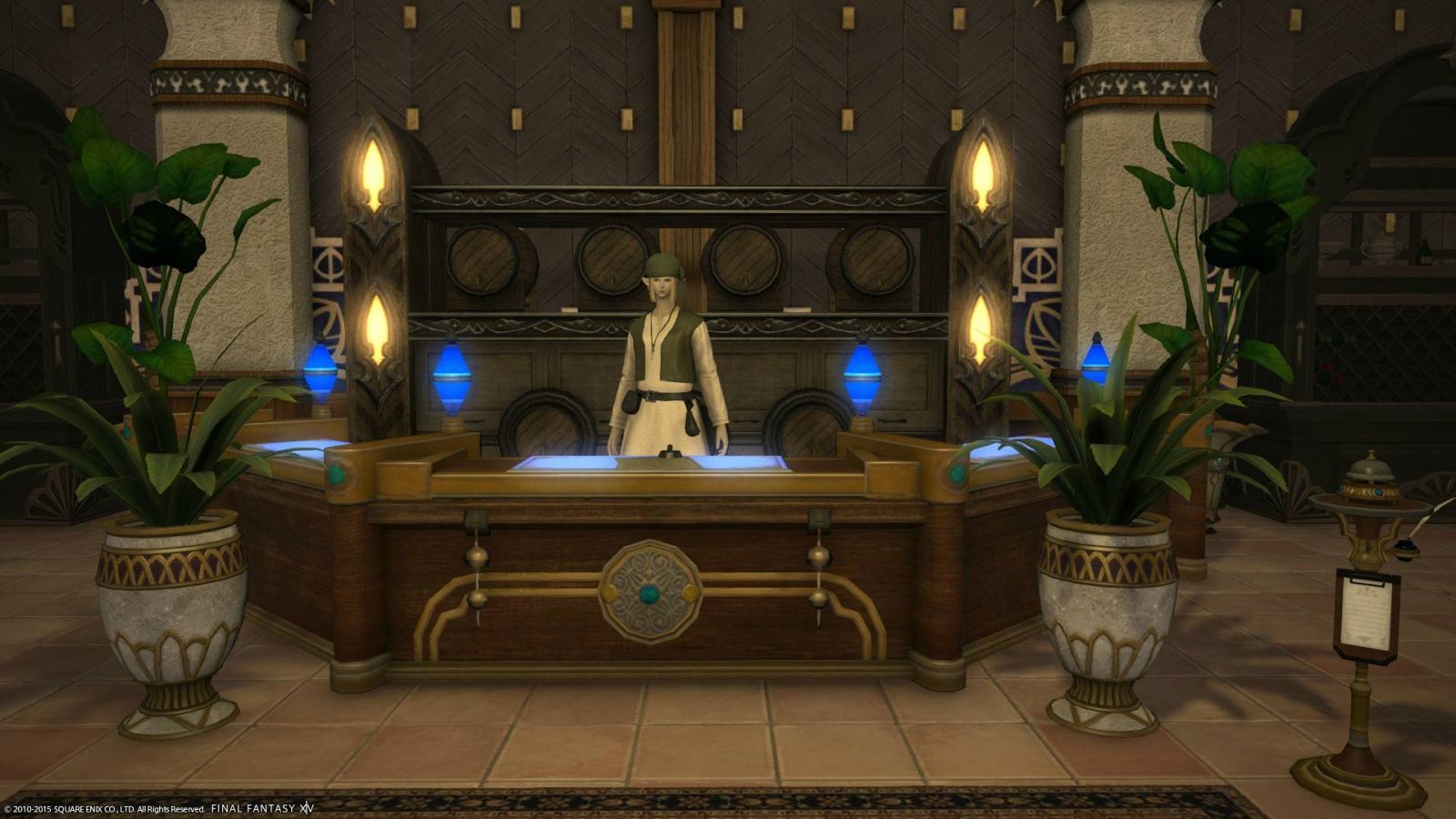 Or I would like to see rearrangements in existing dungeons where the enemy spawns are altered to accommodate or test non-standard party compositions where only two of the three parts that make the trinity are present with a 1:3 or 2:2 split. Enemies will be swapped or have their HP/Damage pulled accordingly to how much damage the set up should be able to do and how much they should be able to take. At the very least it would make a strong solution to the ceaseless DPS-queue issue.
-In a 3 tank 1 healer setup, 2 tanks may get to explore their mechanics outside of tank stance.
-In a 2 tank 2 healer setup, enemies will hit slightly harder but hurt themselves in doing so, producing an endurance test.
-In a 1 tank 3 healer setup, enemy threat will react much more to heals and much less to damage, so the 3 healers will have to rotate heal and damage duties so the tank may keep control.
-In a 1 tank 3 DPS setup, the tanks survivability will depend less on heals and more on the DPS's ability to cut off sources of damage together.
-In a 1 healer 3 DPS set up, the DPS will have to divide the attention of the enemies (threat generation will be modified to respond more to damage and less to heals).
-Alternatively with 1 healer 3 DPS, enemies have zero reaction to heals but will eventually permanently force-change their aggro to the healer if left alone for too long. Dps will have to switch between focusing one mob and spreading out to top up timers on others (AoE won't work).
(Normal modes can remain with only 1:1:2 in mind and first timers must play with the normal composition before unlocking the others)
You can imagine the ways that this could go on. And I know that I'm not making a small suggestion. It is what it is. An idea.
But then again this is coming from a guy that values a healthy mix of gameplay concepts over getting as many tokens a day as possible. If every idea I had made it into the game, many would be rendered dead by efficiency junkies. possible. If every idea I had made it into the game, many would be rendered dead by efficiency junkies.