I can say with certainty that we explore maybe 25% of Ishgard's actual ground, and the winding staircases that go up and down from Pillars to Foundation actually take hours to take, which is absolutely impractical
Random halls in Ishgard
I'm building Ishgard in Minecraft (the whole thing) and I've been at it for a few days, but I keep finding this kind of hallway that leads nowhere. Does anyone know their purpose? I can see it keeps going around the corner, but to where?
Reference ingame: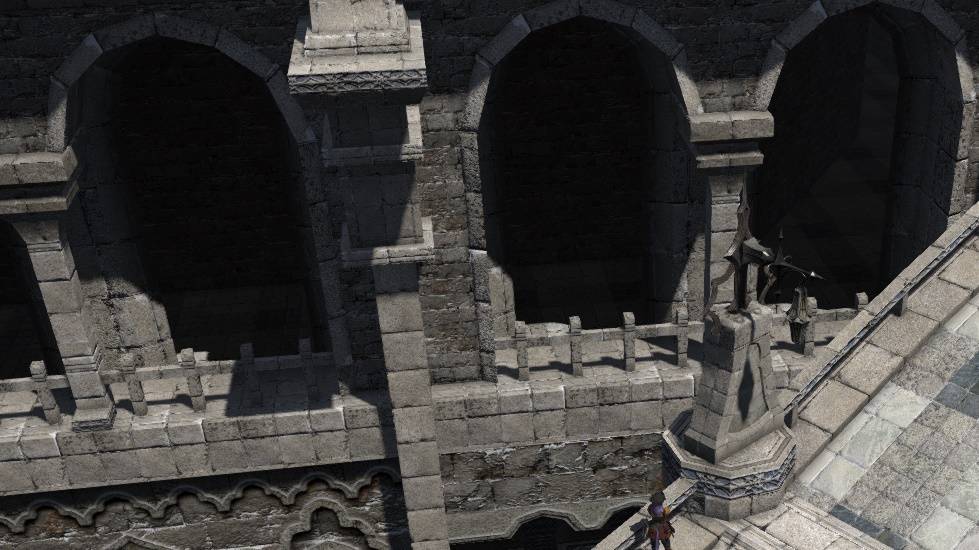 Reference in Minecraft: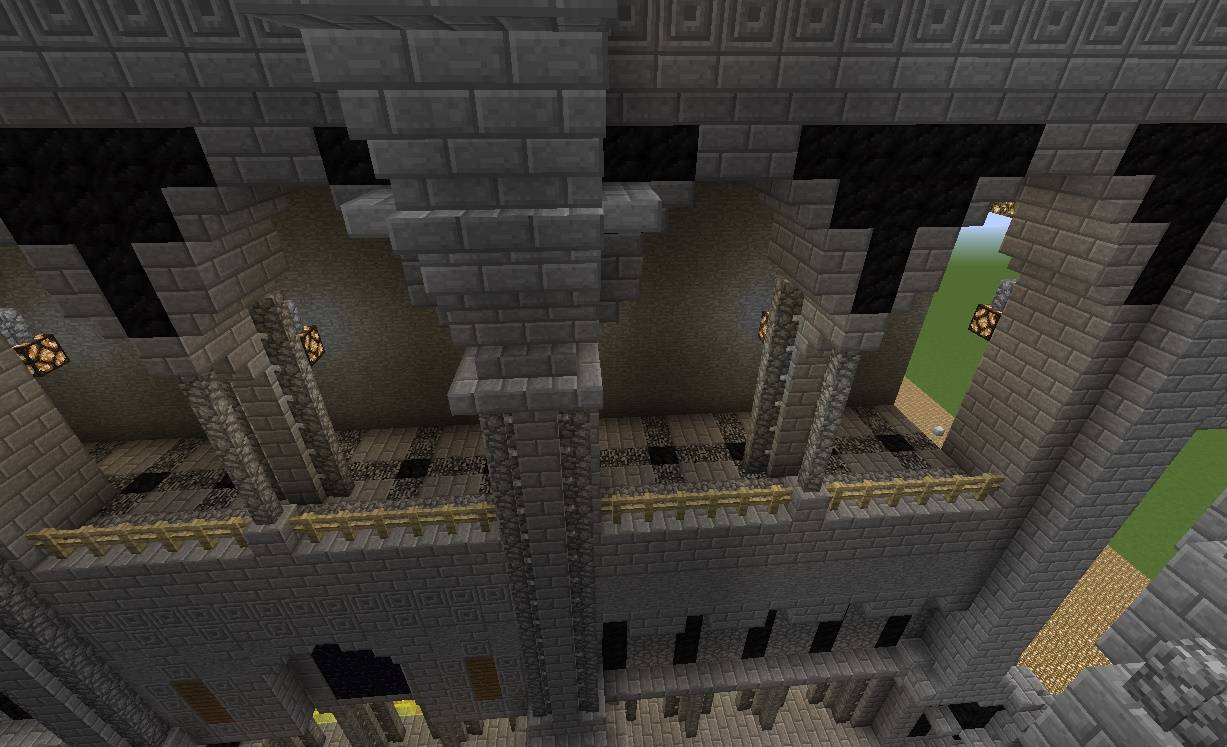 I can say with certainty that we explore maybe 25% of Ishgard's actual ground, and the winding staircases that go up and down from Pillars to Foundation actually take hours to take, which is absolutely impractical. And 25% is being generous with it. I know that someone else built Ishgard before, but it was only Ishgard based on the trailer before Heavensward was released. As such, it looks great from outside, but inside? It's just floating walls for the most part. Needless to say, I'll inspire myself from what they've done when I'll get around to doing those parts, but I strongly doubt that the final product will look like the Ishgard from the trailer. It's practically impossible to build it with any sense of scale and then be able to see it that way later on. (Not to mention, I started building the highest level first which may not have been such a good idea since I have to keep cutting and pasting them up, and let me tell you pasting 960k blocks at once takes a minute or two of wait so the entire process goes through as it stands. I fear it might crash the game sometime.)
The arches (that also repeat very often) are a couple hundred meters off the south of Pillars, and also much lower on the y axis. Contrast the Foundation where those arches are barely visible in the distance up north, and the winding staircases that lead from one to the other actually are very, very, very tall. I've no idea how I will populate the remaining areas, and the entire size of Ishgard leads me to believe if there ever will be Ishgard housing, it will probably be in another instanced map within Ishgard. After all, the city is big enough to house all 3 other main cities within itself, if we're including the areas we can't go to. If that's the case, most likely I should wait before building anything more than just Pillars and Foundation. Already it's tons of work anyway, and housing may shed some light as to how the other areas look like.
I'll try to keep this updated with more new as I go along. I originally wanted to only post it when it would be complete, but since I keep running into small issues like these, I wanted to see if someone else might have the key to my problems. It's not the first time I ran into a dysfunctional build (I'm looking at you, Palace of Azad, where I followed the game's trajectory and ended up on the absolute other side of the palace while the game treated it like it was a couple rooms over.)